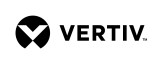 Multimedia content

Images

(3)

Ana Maria Ciurea, VP Commercial Operations
Peter Lambrecht, VP Sales
Rastislav Jasenovsky, VP operations for infrastructure and solutions (I&S)
Source: Vertiv |
Vertiv Strengthens EMEA Leadership Team with New Promotions
Ana Maria Ciurea, Peter Lambrecht and Rastislav Jasenovsky expand their roles to drive further growth across the region
Ensuring strong leadership within sales and operations while also developing talent internally has been a key priority for Vertiv in 2022
DUBAI, United Arab Emirates, July 5, 2022/APO Group/ --
Vertiv (NYSE: VRT) (https://bit.ly/3Aq3rZH), a global provider of critical digital infrastructure and continuity solutions, today announced changes to its Europe, Middle East & Africa (EMEA) senior leadership team. The reshape of the team includes the appointment of Ana Maria Ciurea (https://bit.ly/3aaN20I) as VP commercial operations, Peter Lambrecht (https://bit.ly/3NHV5zE) as VP sales and Rastislav Jasenovsky (https://bit.ly/3nEBW6Z) as VP operations for infrastructure and solutions (I&S), supporting Vertiv's dedication to customer success in the market.
Ciurea has driven the sales operations department at Vertiv in EMEA for the past four years as sales strategy and operations director and has been in the company for almost 15 years. In her new role as VP commercial operations, she will continue to manage the sales operations function, but with broader responsibilities including oversight of end-to-end processes, enabling overall efficiency and optimal resource allocation. The newly created role will serve as a central point to enhance cross functional effectiveness and identify ways to optimise client service.
Lambrecht will step up to VP sales for the EMEA region, having served at the organisation for more than 20 years, with positions that include IS/IT VP EMEA, country manager for Germany, Austria, Switzerland and Italy, and VP strategic accounts EMEA. In his new position, he will be responsible for leading product and service sales and go-to-market programmes for the company's key accounts, national accounts and Vertiv's channel partners across the EMEA region. Along with driving revenue, price initiatives and margin growth for all countries, Lambrecht will continue to lead and develop sales teams across the region, driving excellence programmes, tools, and sales management standards to create an inclusive and innovative culture focused on growth.
Jasenovsky has been with Vertiv for 19 years and has been instrumental in driving operations strategy and execution in EMEA. His appointment as VP operations I&S EMEA will strengthen the connection between sales and operations leaders and teams to continue to improve customer service levels. Most recently serving as senior director operations EMEA and general manager for Slovakia, Jasenovsky will now serve as a key member of the EMEA leadership team, driving cohesion, and ultimately success, between other functions in the region.
"Ensuring strong leadership within sales and operations while also developing talent internally has been a key priority for Vertiv in 2022. These appointments not only align with our strategy to progress services for our EMEA customer base, but also show our commitment to our staff to advance their skills and capabilities, and in turn, opportunities. With these new changes to the EMEA senior leadership team, I'm confident that we will only continue to improve satisfaction for all of Vertiv's customers in the region," said Karsten Winther (https://bit.ly/3ujXycL), president for the EMEA region at Vertiv.
To learn more about Vertiv, visit Vertiv.com.
Distributed by APO Group on behalf of Vertiv.
Contact:
Zenab Abbas
E Zenab.Abbas@Vertiv.com
Rania El Rafie
E Rania.Elrafie@apo-opa.com
About Vertiv:
Vertiv (NYSE: VRT) brings together hardware, software, analytics and ongoing services to enable its customers' vital applications to run continuously, perform optimally and grow with their business needs. Vertiv solves the most important challenges facing today's data centers, communication networks and commercial and industrial facilities with a portfolio of power, cooling and IT infrastructure solutions and services that extends from the cloud to the edge of the network. Currently headquartered in Columbus, Ohio, USA, Vertiv employs approximately 24,000 people and does business in more than 130 countries. For more information, and for the latest news and content from Vertiv, visit Vertiv.com.
Forward-Looking Statements:
This release contains forward-looking statements within the meaning of the Private Securities Litigation Reform Act of 1995, Section 27 of the Securities Act, and Section 21E of the Securities Exchange Act. These statements are only a prediction. Actual events or results may differ materially from those in the forward-looking statements set forth herein. Readers are referred to Vertiv's filings with the Securities and Exchange Commission, including its most recent Annual Report on Form 10-K and any subsequent Quarterly Reports on Form 10-Q for a discussion of these and other important risk factors concerning Vertiv and its operations. Vertiv is under no obligation to, and expressly disclaims any obligation to, update or alter its forward-looking statements, whether as a result of new information, future events or otherwise.