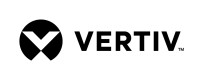 Source: Vertiv |
Vertiv Powers Cell Sites and 5G Radio Networks with New Compact Outdoor Rectifier and Lithium-Ion Battery
The Vertiv™ NetSure™ IPE series supports rapid 5G deployment in hard-to-reach telco spaces
Vertiv™ NetSure™ IPE features easy installation, multiple mounting positions, small size, and does not need to be configured prior to installation and launch
DUBAI, United Arab Emirates, March 16, 2023/APO Group/ --
Vertiv (NYSE: VRT) (www.Vertiv.com), a global provider of critical digital infrastructures and continuity solutions, introduced the new Vertiv™ NetSure™ IPE (https://apo-opa.info/3YS8HOc) outdoor rectifier, to facilitate 5G rollout and enable operators to increase capacity in areas where demand for data is vast. These easy-to-deploy devices, available with lithium-ion battery backup, help to minimize power losses while feeding radios on top of towers and rooftops, common in these types of applications. The NetSure™ IPE R48-2000C2 is available now globally.
This outdoor rectifier supports telecommunications infrastructure in mobile networks and is ideal for use in network edge applications including 5G small cells, RAN, distributed telecommunications networks, and locations with high data demand, such as sports arenas, stadiums, public transport systems, airports, shopping and educational centers.
High consumption of mobile data in these areas can cause networks to suffer from capacity bottlenecks that are difficult to manage. The next generation technology of NetSure IPE R48-2000C2 outdoor rectifiers quickly and reliably powers the radios needed to increase capacity and expand 5G networks. If the grid fails, depending on load and battery capacity, lightweight and maintenance-free lithium-ion batteries efficiently keep the network running for an hour or longer, while operating at higher temperatures and charging faster than lead-acid alternatives.
"The increase of data traffic at cell sites and other high-demand applications at the network edge has accelerated the need for a reliable, compact and efficient outdoor power solution. Vertiv NetSure IPE provides an elegant DC power system that meets the challenges of these critical sites," said Henrik Nilen, global director of DC power offerings for Vertiv.
Vertiv™ NetSure™ IPE features easy installation, multiple mounting positions, small size, and does not need to be configured prior to installation and launch. It can be powered through alternating or direct current; giving the end user the versatility to use the connection type best suited to the site and network. The rectifier meets IP65 rating for use in harsh outdoor environments, and it can be equipped with dedicated lithium-ion battery backup, for fast and easy deployment in public spaces.
For more information on Vertiv NetSure IPE Series, visit Vertiv.com.
Distributed by APO Group on behalf of Vertiv.
Media Contacts:
Rania El Rafie
E Rania.Elrafie@apo-opa.com
Jacqui Gradwell
E Jacqui.Gradwell@vertiv.com
Astha Batra
E Astha.Batra@vertiv.com
About Vertiv:
Vertiv (NYSE: VRT) brings together hardware, software, analytics and ongoing services to enable its customers' vital applications to run continuously, perform optimally and grow with their business needs. Vertiv solves the most important challenges facing today's data centers, communication networks and commercial and industrial facilities with a portfolio of power, cooling and IT infrastructure solutions and services that extends from the cloud to the edge of the network. Headquartered in Westerville, Ohio, USA, Vertiv does business in more than 130 countries. For more information, and for the latest news and content from Vertiv, visit Vertiv.com.
Forward-Looking Statements:
This release contains forward-looking statements within the meaning of the Private Securities Litigation Reform Act of 1995, Section 27 of the Securities Act, and Section 21E of the Securities Exchange Act. These statements are only a prediction. Actual events or results may differ materially from those in the forward-looking statements set forth herein. Readers are referred to Vertiv's filings with the Securities and Exchange Commission, including its most recent Annual Report on Form 10-K and any subsequent Quarterly Reports on Form 10-Q for a discussion of these and other important risk factors concerning Vertiv and its operations. Vertiv is under no obligation to, and expressly disclaims any obligation to, update or alter its forward-looking statements, whether as a result of new information, future events or otherwise.