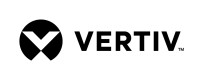 Multimedia content

Images

(2)

Vertiv Announces Power and IT Infrastructure Solution Distribution Partnership with iPoint in Bahrain (1)
Vertiv Announces Power and IT Infrastructure Solution Distribution Partnership with iPoint in Bahrain (2)
Source: Vertiv |
Vertiv Announces Power and Information Technology (IT) Infrastructure Solution Distribution Partnership with iPoint in Bahrain
This distribution partnership will provide customers and partners in Bahrain and the GCC markets with improved access to industry-leading support solutions
Together, we will provide state-of-the-art technology and solutions to customers across multiple verticals in the country to enable the demand for data management
DUBAI, United Arab Emirates, March 20, 2023/APO Group/ --
Vertiv (NYSE: VRT) (https://www.Vertiv.com), a global provider of critical digital infrastructure and continuity solutions, announced today that it has formalized a distribution partnership with iPoint (https://apo-opa.info/3Z0Jf9v), one of Bahrain's largest multi-brand distributors of electronic, computer peripherals, and gadgets for individuals and businesses. With this partnership accelerating market presence in Bahrain and the GCC (Gulf Cooperation Council) region, Vertiv will enhance iPoint's existing portfolio with its robust power and IT infrastructure solutions for data centers and edge applications.
Nassif Yazbeck, channel sales director at Vertiv for the METCA (Middle East, Turkey, and Central Asia) region says, "Our alliance with iPoint in Bahrain is very exciting. Together, we will provide state-of-the-art technology and solutions to customers across multiple verticals in the country to enable the demand for data management to be met at the highest standard, from basic rack solutions to edge solutions."
Arul Das Thomas, general manager at iPoint says "We are very happy to start the distribution of Vertiv solutions across Bahrain. With a constantly evolving data center landscape in Bahrain, this partnership will help us in servicing the increasing demands locally. Vertiv is a global provider of critical digital infrastructure offering a wide range of solutions, programs, and services to support the important needs of infrastructure that will make it easier for data center operators to create more valuable and sustainable operations."
This distribution partnership will provide customers and partners in Bahrain and the GCC markets with improved access to industry-leading support solutions when digitalization, 5G, the Internet of Things, big data, data analytics, and other technological advances and innovations are boosting growth from enterprise data centers to the network edge. Currently, iPoint has over 150 partners in the region that they will cater to with Vertiv solutions while enhancing the company's data center solution sales footprint in the country.
As part of this partnership, iPoint has access to Vertiv's comprehensive portfolio of IT technologies and services, including a wide range of uninterruptible power supply systems (UPS) a variety of power distribution units and racks, as well as a vast collection of integrated solutions from data center monitoring systems to stand-alone intelligent site controllers.
Also included in the agreement are Vertiv's turnkey solutions for project management activities, from project inception through to job completion.
For more information on Vertiv and the Vertiv Partner Program, visit Vertiv.com.
Distributed by APO Group on behalf of Vertiv.
Media Contacts:
Rania El Rafie
E Rania.Elrafie@apo-opa.com
Astha Batra
E Astha.Batra@vertiv.com
About Vertiv:
Vertiv (NYSE: VRT) brings together hardware, software, analytics and ongoing services to enable its customers' vital applications to run continuously, perform optimally and grow with their business needs. Vertiv solves the most important challenges facing today's data centres, communication networks and commercial and industrial facilities with a portfolio of power, cooling and IT infrastructure solutions and services that extends from the cloud to the edge of the network. Headquartered in Westerville, Ohio, USA, Vertiv does business in more than 130 countries. For more information, and for the latest news and content from Vertiv, visit www.Vertiv.com
About iPoint:
iPoint is the Distribution division of Business International WLL. Business International – Bahrain was setup in 1985 as an exclusive distributor for all Xerox products, run on similar lines of any other Xerox operation across the globe, maintaining its high standards of Quality, Service and Customer Satisfaction. Today after completing three decades in business, we are honored and proud to have gained and retained the trust of the best Companies, Financial Institutions, Government and Utilities that populate the corporate landscape of Bahrain. The distribution division was established in the year 1999. iPoint focuses on distributing high quality peripherals and currently has 20+ VARs, more than 150 SMB resellers, over 100 independent retailer reseller and 20 high power retailers & online partners in Bahrain. iPoint proudly represent and distribute over 30 brands of high-quality peripherals in the Kingdom of Bahrain and GCC markets. For more information, visit us at https://apo-opa.info/3Z0Jf9v
Forward-Looking Statements:
This release contains forward-looking statements within the meaning of the Private Securities Litigation Reform Act of 1995, Section 27 of the Securities Act, and Section 21E of the Securities Exchange Act. These statements are only a prediction. Actual events or results may differ materially from those in the forward-looking statement set forth herein. Readers are referred to Vertiv's filings with the Securities and Exchange Commission, including its most recent Annual Report on Form 10-K and any subsequent Quarterly Reports on Form 10-Q for a discussion of these and other important risk factors concerning Vertiv and its operations. Vertiv is under no obligation to, and expressly disclaims any obligation to, update or alter its forward-looking statements, whether as a result of new information, future events or otherwise.