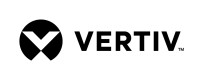 Multimedia content

Images

(4)

L-R: Gary Chomse, Sales Manager, Vertiv Southern Africa and Glenn Holmes, Chief Executive Officer, TechAccess
L-R: Gary Chomse, Sales Manager, Vertiv Southern Africa and Glenn Holmes, Chief Executive Officer, TechAccess
L-R: Gary Chomse, Sales Manager, Vertiv Southern Africa and Glenn Holmes, Chief Executive Officer, TechAccess
L-R: Gary Chomse, Sales Manager, Vertiv Southern Africa and Glenn Holmes, Chief Executive Officer, TechAccess
Source: Vertiv |
Vertiv Announces Distribution Agreement with Technology Access Group to Boost Information Technology (IT) Infrastructure Solutions for Sub-Saharan Africa
The distribution agreement supports Vertiv's growth strategy for the African market: to combine the company's comprehensive product portfolio and TechAccess' long-standing experience
Vertiv's integrated rack portfolio has an extensive value proposition for the typical edge data centre, and TechAccess is well-positioned to support this market
JOHANNESBURG, South Africa, February 27, 2023/APO Group/ --
Vertiv (www.Vertiv.com) (NYSE: VRT), a global provider of critical digital infrastructure and continuity solutions, has announced a distribution agreement with TechAccess (a division of Technology Access Group (Pty) Ltd) (https://apo-opa.info/3kp4gMZ), a leading information technology company based in South Africa. This agreement allows TechAccess to distribute Vertiv's integrated rack solutions portfolio designed for the enterprise sector and to support critical infrastructure systems.
While Africa's digital transformation is exploding, Vertiv continues to expand its footprint in the region. The distribution agreement supports Vertiv's growth strategy for the African market: to combine the company's comprehensive product portfolio and TechAccess' long-standing experience in providing solutions and products for various sectors. The TechAccess portfolio will be complemented with Vertiv's edge data center solutions including uninterruptible power supply systems (UPS), racks, rack power distribution units (rPDUs), keyboard/video/mouse (KVM) switches, integrated cabinets and rows, infrastructure monitoring, and services.
Pierre Havenga, managing director, Vertiv Africa, says: "This distribution partnership with TechAccess improves digital infrastructure access for customers, and strengthens the market position for Vertiv and TechAccess in the Sub-Saharan African market. This partnership allows us to drive our market-leading portfolio, with its robust power and IT infrastructure solutions for white space and edge applications.
"TechAccess also has a considerable customer base that includes key clients from the finance, telco, insurance, mining, and colocation sectors. This, together with its renowned reputation in the market for exceptional capabilities around whitespace fit out to support critical infrastructure systems and edge solutions, makes the partnership ideal for Vertiv."
Glenn Holmes, Chief Executive Officer, TechAccess: "We are thrilled to enter into this partnership with Vertiv, that will not only boost our infrastructure portfolio but will also provide customers in Sub-Saharan Africa with cutting-edge data centre solutions and expertise to support them in their digital transformation journey."
According to the Data Centres in Africa Focus Report (https://apo-opa.info/3SxnLzm), revenue from the African data centre market, meanwhile, is expected to expand at a compound annual growth rate of 12% from 2019 to 2025, to reach $3bn. Increasing demand for cloud-based services and modular data centre solutions from organisations, particularly small and medium-sized enterprises and government agencies, will underpin the market, with more than 70% of African organisations estimated to shift to the cloud by 2025.
Wojtek Piorko, Southeast Africa regional director, Vertiv, adds: "In order to support growth in the region, it is important to make our solutions available to wider markets and to share our competencies with strong business partners in the field of critical infrastructure for data centers and edge applications. We have a broad and diverse solutions and services offering that addresses customer demands in this arena. Vertiv's IT channel portfolio is a key focus area for the African region as we have historically been known for our work in larger business projects. Vertiv's integrated rack portfolio has an extensive value proposition for the typical edge data centre, and TechAccess is well-positioned to support this market."
Integrated solutions covered by the agreement include:
Vertiv™ SmartCabinet™ (https://apo-opa.info/3SExVOQ), a self-contained micro data centre born largely out of demand from warehousing, education, government, and retail customers. It offers the features of a complete data centre in a compact and easily installed package but with less capacity, shorter rack and less depth, meeting the requirements of smaller edge sites.
Vertiv™ SmartRow™ (https://apo-opa.info/3Zmb0tv), a full self-contained modular data centre designed to simplify IT deployments in indoor spaces. The SmartRow™ enables standardization of complete micro data centre configurations across multiple locations. The degree of factory integrations maximizes installation speed while minimizing cost.
Additionally, TechAccess has leveraged the tools and training available through the Vertiv Partner Program. They have trained and certified technicians who execute installations on specific Vertiv products. Their technicians also attend training sessions for regular product updates that Vertiv shares as part of its Partner Program.
For more information on the Vertiv Partner Program, visit https://apo-opa.info/3KL0qsh.
Distributed by APO Group on behalf of Vertiv.
Media Contacts:
Rania El Rafie
E Rania.Elrafie@apo-opa.com
Jacqui Gradwell
E Jacqui.Gradwell@vertiv.com
Cathy Burns
E cathy@techaccess.co.za
About Vertiv:
Vertiv (NYSE: VRT) brings together hardware, software, analytics and ongoing services to enable its customers' vital applications to run continuously, perform optimally and grow with their business needs. Vertiv solves the most important challenges facing today's data centres, communication networks and commercial and industrial facilities with a portfolio of power, cooling and IT infrastructure solutions and services that extends from the cloud to the edge of the network. Headquartered in Westerville, Ohio, USA, Vertiv does business in more than 130 countries. For more information, and for the latest news and content from Vertiv, visit Vertiv.com.
About Technology Access Group:
Technology Access Group is a services and solutions orientated company in the IT sector. Our goal is to assist our clients in optimising their business processes, with the aid of cutting-edge technology. We achieve this through innovation, focus, consultation and by establishing an understanding of your business needs. In order to address our clients current and future needs, we have established two focused divisions as a one-stop shop for all your requirements namely Data Centre Fit-Out Infrastructure Solutions and Networking and Structured Cabling Solutions. For more information, visit us at https://apo-opa.info/3kp4gMZ
Forward-Looking Statements:
This release contains forward-looking statements within the meaning of the Private Securities Litigation Reform Act of 1995, Section 27 of the Securities Act, and Section 21E of the Securities Exchange Act. These statements are only a prediction. Actual events or results may differ materially from those in the forward-looking statement set forth herein. Readers are referred to Vertiv's filings with the Securities and Exchange Commission, including its most recent Annual Report on Form 10-K and any subsequent Quarterly Reports on Form 10-Q for a discussion of these and other important risk factors concerning Vertiv and its operations. Vertiv is under no obligation to, and expressly disclaims any obligation to, update or alter its forward-looking statements, whether as a result of new information, future events or otherwise.