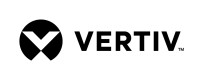 Multimedia content

Images

(3)

Vertiv Liebert CWA
Vertiv Liebert CWA Data Center
Vertiv XR App Liebert CWA
Source: Vertiv |
Vertiv Introduces New Chilled Water Thermal Wall to Support Density and Efficiency of Large Slab-Floor Data Centres in Europe, the Middle East and Africa (EMEA)
Vertiv™ Liebert® CWA is a turnkey cooling solution designed to rise the technology threshold of chilled water air handling units for slab floor applications
The Vertiv Liebert CWA provides Vertiv's customers with a standardized thermal wall built specifically for data centre applications
DUBAI, United Arab Emirates, March 7, 2023/APO Group/ --
Vertiv (NYSE: VRT) (www.Vertiv.com), a global provider of critical digital infrastructure and continuity solutions, today introduced the Vertiv™ Liebert® CWA (https://apo-opa.info/3F1SCyo), a new generation of thermal management system for slab floor data centres. For decades, hyperscale and colocation providers have used raised floor environments to cool their IT equipment. Simplifying data centre design with slab floors enables the construction of new white space more efficiently and cost-effectively, but also introduces new cooling challenges. The Liebert CWA was designed to provide uniform air distribution to the larger surface area which comes with a slab floor application, while also allowing more space for rack installation and compute density. Developed in the United States, the Liebert CWA chilled water thermal wall cooling unit is available in 250kW, 350kW and 500kW capacities and is available across Europe, the Middle East and Africa (EMEA), as well as the Americas.
Liebert CWA technology utilises integrated state-of-the-art controls to facilitate improved airflow management and provide an efficient solution for infrastructures facing the challenges of modern IT applications. The Liebert CWA can also be integrated with the data centre's chilled water system to improve the operating conditions of the entire cooling network. Furthermore, the Liebert CWA is installed outside the IT space to allow more floorspace in the data centre, to increase accessibility for maintenance personnel, and also increase the security of the IT space itself.
"The launch of the Liebert CWA reinforces our mission to provide innovative, state-of-the-art technologies for our customers that allow them to optimise the design and operation of their data centres" said Roberto Felisi, senior global director, thermal core offering & EMEA business leader at Vertiv. "As the Liebert CWA can be quickly integrated with existing cooling systems, customers can leverage all the benefits of a slab floor layout, such as lower installation and maintenance costs, and a greater availability of white space."
Air handling units have been used in the past to cool raised-floor data centres but there is now an opportunity in the market to drive more innovative thermal management solutions for slab floor data centres. The Vertiv Liebert CWA provides Vertiv's customers with a standardized thermal wall built specifically for data centre applications, therefore minimising installation costs of custom-made solutions on site. The product's layout is engineered to maximise the cooling density and to meet the requirements for cooling continuity set by the most trusted and established certification authorities for data centre design and operation.
Vertiv has developed the Liebert CWA in close consultation with experienced data centre operators. With data centres having a myriad of layouts and equipment configurations, Vertiv has defined a strategic roadmap to enhance standardized thermal management solutions for slab floor applications. Vertiv also provides consulting and design expertise to create the right solution for their customers' specific data centre white space requirements.
For more information on the Liebert CWA and other data centre solutions from Vertiv, visit Vertiv.com and contact your local Vertiv representative.
Distributed by APO Group on behalf of Vertiv.
Media Contacts:
Rania El Rafie
E Rania.Elrafie@apo-opa.com
Jacqui Gradwell
E Jacqui.Gradwell@vertiv.com
Astha Batra
E Astha.Batra@vertiv.com
About Vertiv:
Vertiv (NYSE: VRT) brings together hardware, software, analytics and ongoing services to enable its customers' vital applications to run continuously, perform optimally and grow with their business needs. Vertiv solves the most important challenges facing today's data centres, communication networks and commercial and industrial facilities with a portfolio of power, cooling and IT infrastructure solutions and services that extends from the cloud to the edge of the network. Headquartered in Columbus, Ohio, USA, Vertiv employs approximately 24,000 people and does business in more than 130 countries. For more information, and for the latest news and content from Vertiv, visit Vertiv.com.
Forward-Looking Statements:
This release contains forward-looking statements within the meaning of the Private Securities Litigation Reform Act of 1995, Section 27 of the Securities Act, and Section 21E of the Securities Exchange Act. These statements are only a prediction. Actual events or results may differ materially from those in the forward-looking statement set forth herein. Readers are referred to Vertiv's filings with the Securities and Exchange Commission, including its most recent Annual Report on Form 10-K and any subsequent Quarterly Reports on Form 10-Q for a discussion of these and other important risk factors concerning Vertiv and its operations. Vertiv is under no obligation to, and expressly disclaims any obligation to, update or alter its forward-looking statements, whether as a result of new information, future events or otherwise.