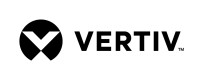 Multimedia content

Images

(2)

MegaMod Side View
MegaMod
Source: Vertiv |
Vertiv Introduces New Prefabricated Modular Data Centre Solution to Allow Large Capacity Expansion for Customers in Europe, the Middle East and Africa (EMEA)
Vertiv™ MegaMod™ and Vertiv™ MegaMod™ Plus are standardised data centre modules that cut deployment time by up to 40% compared to traditional construction
The flexible solution capacity is ideal for medium size data centres and can be easily deployed and expanded as the business needs grow
DUBAI, United Arab Emirates, February 8, 2023/APO Group/ --
Vertiv (www.Vertiv.com) (NYSE: VRT), a global provider of critical digital infrastructure and continuity solutions, today introduced the Vertiv™ MegaMod™ and Vertiv™ MegaMod™ Plus (https://bit.ly/3juLT8V), a turnkey prefabricated modular (PFM) data centre solution, deployable in expandable units of 0.5 or 1 megawatts for IT loads up to 2 megawatts or more. The high-quality prefabricated modules are integrated and tested with industry leading Vertiv™ power management systems, thermal management solutions, remote monitoring, and IT equipment racks to deliver exceptional performance and help companies reduce deployment time by up to 40% compared to a traditional data centre build. The solutions are now available across Europe, the Middle East and Africa (EMEA).
Companies are racing to deploy processing power in new locations to meet demand for digital business products and services. The MegaMod™, and the MegaMod™ Plus which offers up to 25% more rack and cooling capacity, enable customers to expand core-to-edge data centre networks and to rapidly deploy new compute capacity with lower upfront costs, greater predictability, and less risk than traditional data centre builds, thanks to proven industrial processes and high standards of quality control. Both solutions provide options to grow horizontally or vertically, with MegaMod providing cooling capacity in the IT Hall area, while MegaMod Plus is configured with cooling modules that support the IT Hall space expansions.
"Historically, facilities have typically been stick-built, requiring long lead times and heavy upfront capital investment. However, growing digitalisation trends have urged investors and data centre operators to reconsider this approach," said Viktor Petik, vice president and EMEA leader for Vertiv's Integrated Modular Solutions business. "As demand for digital services soars, data centre owners are better able to capture this growth if they can accelerate the rollout of new capacity. The good news is that prefabricated modular data centres like Vertiv MegaMod enable stakeholders to act quickly."
The flexible solution capacity is ideal for medium size data centres and can be easily deployed and expanded as the business needs grow. Vertiv also provides end-to-end services for a straightforward start-up and smooth operations, including deployment, commissioning, ongoing maintenance, remote monitoring, and training.
For more information on the MegaMod and other data centre solutions from Vertiv, visit Vertiv.com or contact your local Vertiv representative.
Distributed by APO Group on behalf of Vertiv.
Media Contacts:
Rania El Rafie
E Rania.Elrafie@apo-opa.com
Astha Batra
E Astha.Batra@vertiv.com
Jacqui Gradwell
E Jacqui.Gradwell@vertiv.com
About Vertiv:
Vertiv (NYSE: VRT) brings together hardware, software, analytics and ongoing services to enable its customers' vital applications to run continuously, perform optimally and grow with their business needs. Vertiv solves the most important challenges facing today's data centres, communication networks and commercial and industrial facilities with a portfolio of power, cooling and IT infrastructure solutions and services that extends from the cloud to the edge of the network. Headquartered in Columbus, Ohio, USA, Vertiv does business in more than 130 countries. For more information, and for the latest news and content from Vertiv, visit Vertiv.com.
Forward-Looking Statements:
This release contains forward-looking statements within the meaning of the Private Securities Litigation Reform Act of 1995, Section 27 of the Securities Act, and Section 21E of the Securities Exchange Act. These statements are only a prediction. Actual events or results may differ materially from those in the forward-looking statement set forth herein. Readers are referred to Vertiv's filings with the Securities and Exchange Commission, including its most recent Annual Report on Form 10-K and any subsequent Quarterly Reports on Form 10-Q for a discussion of these and other important risk factors concerning Vertiv and its operations. Vertiv is under no obligation to, and expressly disclaims any obligation to, update or alter its forward-looking statements, whether as a result of new information, future events or otherwise.